METAL PUNCHING
Discover Precise Metal Fabrication Services.
WORK WITH THE METAL PUNCHING EXPERTS
Over the years, our team at Porous Metal Filters has acquired a vast inventory of punching dyes in all manners of shapes and sizes. We even have the capability to provide custom shapes and sizes upon request to meet your specific needs. When you need accurate, professional-grade metal cutouts, Porous Metal Filters is the team you can trust. Learn more about our metal punching services and reach out to us today to get started.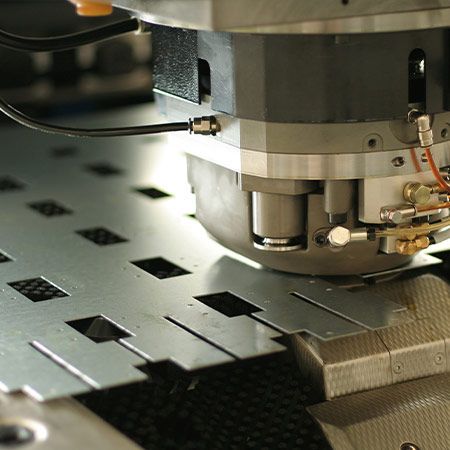 Why work with the professionals at Porous Metal Filters for your metal punching needs?
We have a large selection of dyes to choose from
We have a wide range of metal punching capabilities to meet any need
We are a Top Rated National® metal punching service
We offer more than 120 years of combined experience in the metal fabrication industry
We can provide custom metal punching dyes upon request
Contact us at Porous Metal Filters today to get a custom quote for your metal punching services!